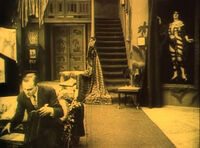 Genuine
(Original Title:
Genuine, die Tragödie eines seltsamen Hauses
, literally:
Genuine, the tragedy of a strange house
) is a 1920 silent horror film directed by Robert Wiene. It was also released as
Genuine: A Tale of a Vampire.
Country: USA
Run Time: 44 minutes
Color: Black and White
Release Date: 12 December 1921 (Finland)
Cast and Drew
Edit
Directed by
Robert Wiene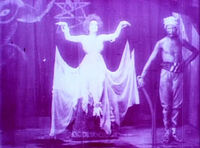 Writing credits
Carl Mayer

Starring
Fern Andra ... Genuine
Albert Bennefeld ... Curzon
Lewis Brody ... The Malay
John Gottowt ... Guyard
Ernst Gronau ... Lord Melo
Harald Paulsen ... Percy Melo
Hans Heinrich von Twardowski ... Florian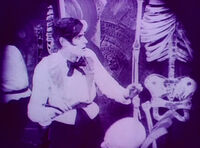 Produced by
Rudolf Meinert .... executive producer
Erich Pommer .... producer

Cinematography by
Willy Hameister

Production Design by
Bernhard Klein César Klein Kurt Hermann Rosenberg

Costume Design by
César Klein
external Links
Edit
Community content is available under
CC-BY-SA
unless otherwise noted.