Glenda Ray, also known as "Glenda Tilly" is a character in the Child's Play horror film series and the tertiary antagonist of Seed of Chucky, with the original screenplay credited to Don Mancini. She is voiced by Billy Boyd, making him the only living doll character not to be voiced by an Academy Award-nominee.
Her human appearance is played by Kristina Hewitt. This name is a reference to the daughter of the famed "Toy Box Killer," Glenda "Jesse" Ray, who assisted her father in capturing helpless women.
Biography
Edit
Glenda appears late in the film as another soul that shares Glen's body. Glenda is possibly more twisted than her father and has his red wild hair. Her appearance is Glen in wedding gown and has makeup on. Glenda makes her appearance when Jennifer Tilly's assistant, Joan, in concern of her boss, attempts to help her, but she is killed by being sprayed with fire. When it seemed that Tiffany did it, it is revealed that it was Glenda (it is revealed two souls share Glen's body, shocking both of his parents and himself after Tiffany snaps him out of it). Later, Tilly gives birth to twins, a boy and a girl.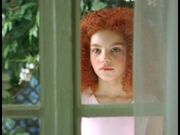 5 years later, on the twins' birthday, one of the maids tries to quit her job because she is afraid of Glenda, who she believes is a troubled child. Tiffany, (who is now in Jennifer's body), tells her she can go, but then beats her to death with her doll body. Glenda sees this and smiles as she and her mother agree to keep what happened a secret between the both of them.
Community content is available under
CC-BY-SA
unless otherwise noted.