"
The police are always off track with this shit! If they'd watch Prom Night, they'd save time! There's a formula to it. A very simple formula! EVERYBODY'S A SUSPECT!
"
― Randy
Randy Meeks is a character in the Scream series and was played by Jamie Kennedy.
He is most-likely known for being a "love slave" to the main character, Sidney Prescott, as he even states this in Scream 2. Like Jill Roberts from Scream 4, he had an obsession with horror movies to the extent of being an expert of them. in Scream 2, Randy is murdered by Mrs. Loomis for insulting her son Billy Loomis.
Scream
[
]
In Scream he works in a video store and is a student of Woodsboro High and best friends with Sidney, Billy, Stu and Tatum. He seemed to be the smartest, because of certain "rules" he believed, he had to follow in order to stay alive. He repeated the rules to a public crowd and discussed them with Stu and later with Billy. He came to the rightful conclusion, that, according to the rules, Billy had to be the killer, which was later proven right.
He was present in the showdown in Stu's house, where, again, he boasted about his knowledge concerning horror movies the rules needed to survive in a horror movie to the people watching Halloween. There he was shot in his right shoulder by Billy Loomis and survived. He saw his rules confirmed, because, in his point of view, he survived because he still was a virgin. He also warned, that according to the rules, Billy would return for a last murder attempt. Prepared, Sidney kills Billy in the head, when he was about to act accordingly. Later he helped Sidney free her father Neil, who had been held prisoner in Stu´s house.
Scream 2
[
]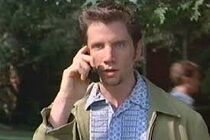 In Scream 2 Randy is in college together with Sydney and attends film classes. When Ghostface returns, he becomes very nervous, because he has become a target of him, too, but still he, Sid, Gale and Dewey reunite to deal with him.
He died while insulting the deceased Billy Loomis to Ghostface, which was later revealed as being Mrs. Loomis in the Father Death costume.
Scream 3
[
]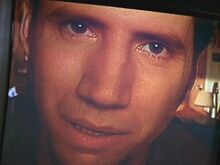 In Scream 3 it is revealed that his younger sister Martha has a video that Randy has filmed. He sees this video as his legacy, should he not survive the second killing spree and a third one should occur. He warns, if an unsuspected background appears in this third killing spree, then the third killing spree would be the finishing part of a trilogy, where all previous rules would no longer function. The killing sprees would not appear as they originally seem to be and that Sid would have to face her past in ways she would never suspect. He wishes good luck and hopes Sidney will survive it, even if the rules indicate otherwise.
His video helps them all prepare against the killer.