IMDb Rating

3.5

Uninvited (also known as The Uninvited) is a 1988 American horror film written and directed by Greydon Clark and starring Eric Larson and Toni Hudson.
A bunch of young people are invited to a Caribbean cruise on a gangster's yacht, to distract the attention of the authorities. Unfortunately, a mutant cat which escaped from a test laboratory also gets on board, and kills most of the passengers.
Eric Larson as Martin
Toni Hudson as Rachel
Alex Cord as Walter Graham
George Kennedy as Mike Harvey
Clu Gulager as Albert
Clare Carey as Bobbie
Rob Estes as Corey
Shari Shattuck as Suzanne
Movie mistakes
Edit
When the "cat" attacks a truck driver, the truck changes models in the crash footage.
Lance is shot in front of a large glass window, and is nicked in the arm. The window behind him is not broken.
Lance's bandage is soaked in the blood, despite the fact he was merely nicked.
Size of the cat mutant varies wildly in different scenes (gets larger, then smaller, then larger again) throughout the movie.
When the cat attacks the driver of the red pickup truck the puppeteer's arm is visible.
The boat seen during the "storm at sea" sequences is very clearly a toy model. A wire can briefly be seen pulling it down as it 'sinks.'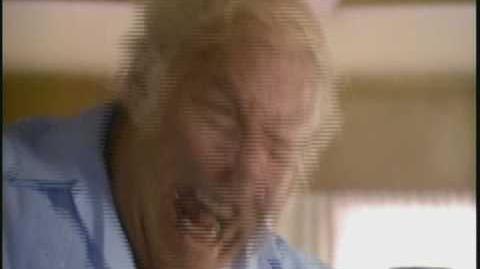 External links
Edit
Community content is available under
CC-BY-SA
unless otherwise noted.