As I was walking up the stair,
I met a man who wasn't there
He wasn't there again today    
       I wish, I wish he'd go away


My favorite films
"Even the darkest night will end, and the sun will rise"
Hi, I am UltravoX and I've been on wikia with this account since July 2013. My mother language is Dutch, but most of the time I know how to speak English too.
I contribute the most (and am admin at) Horror Film wiki, as the name says, the wikia all about horror films. I really like horror films, so you probably can see me editing on individual horror film wikia's too. At this moment I have more than 20.000 edits on the wikia, and I try to edit here as much as possible.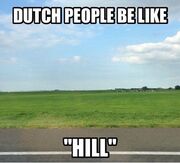 I also like to help people on other wikia's with coding, layouts and such when they have problems with it. I love to help people out, so when I can, I help them. Finally I usually fix pages and improve their styling, as I am not good at completing summaries. You can usually find me improving MediaWiki, the layout and templates on my wikia's.
Also if you're wondering why I have this name, well, I'm not sure if young people know this, but once there was a band that was called Ultravox and they had a hit with the song Vienna (and a few others). The song is okay but I sort of had a connection with the name of the band. If you're wondering why my name is UltravoX instead of Ultravox, that's simply because some else had that name.

Community content is available under
CC-BY-SA
unless otherwise noted.